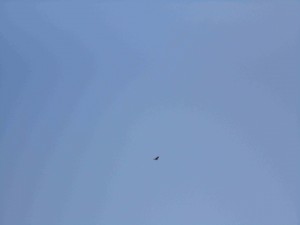 This past February, I had the privilege of meeting Tom Heaton in Panajachel, Guatemala, where he lives and works as a United Methodist Pastor from the Indiana conference. I had known about Tom and his work for a few years through my membership in online adoption groups.
Tom is the adoptive father to two sons, Jose and Manuel, both born in Guatemala. Several years ago, Tom started "Mayan Traditions,"  featuring fair-trade crafts to benefit orphanages and child-related ministries in Guatemala. In 2008, he was appointed business administrator of Project Salud y Paz, a United Methodist-related ministry that operates clinics and a preschool in the Guatemalan highlands. Last year, Tom formed Mission Guatemala, a nonprofit organization founded to improve the quality of life for the country's indigenous population. For the past decade, Tom has dedicated himself to Guatemala and its people.
Last night, I received the news that Tom had suffered a terrible tragedy: On Saturday, his oldest son, Jose, was shot and killed in Guatemala City. As of this morning, I have no further details. Like all who know Tom, I have mourned his loss since learning of it.
Just now, I went on the Mission Guatemala website. In a post dated May 17, Tom writes that he is often asked why he chooses to do his work in Guatemala. He says:
"My first response is because I have two sons adopted from Guatemala. It is their home country and a country with great need. Fundamental issues in Guatemala exist on a scale not seen in developed countries."
Tom describes some of the challenges. He cites rates of infant mortality (55 per 1,000 live births), poverty (75% of the population is estimated to live below the poverty line), and literacy (average schooling of the indigenous population is 1.9 years). Tom notes, "People struggle to get by every single day here."
Tom concludes his post with these statistics regarding human rights:
"Guatemala is one of the world's most violent countries. There were 43 murders per 100,000 people last year, according to a government estimate. Charges are filed in only 2% of all murders."
When Tom wrote these words, how could he ever have imagined his own son would one day fall victim to such violence? Please keep him and his family in your thoughts and prayers. May Jose rest in peace.
Tags: crime statistics in Guatemala, Mayan Traditions, Mission Guatemala, Panajachel Guatemala, Salud y Paz, Tom Heaton, violence in Guatemala