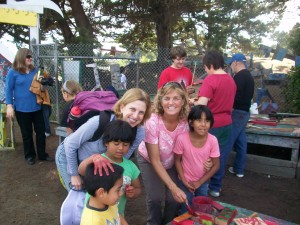 Contrary to public perception, the number of intercountry adoptions by U.S. citizens has declined dramatically since 2005, it was reported today by the Schuster Institute for Investigative Journalism. The article contains an interview between the Joint Council of International Children's Services and E.J. Graff, associate director and senior researcher at the Schuster Institute and author of the recent article, "The Baby Business."
According to projections by the Joint Council, intercountry adoptions will drop from a high of 23,000 in 2005, to fewer than 8,000 children by 2012.
The interview contains an exchange between the Joint Council and E.J. Graff which asks the question posed by many parents who adopted from Guatemala: Instead of reforming adoption in Guatemala, why did authorities close down the program completely?
E.J. Graff responds:
"Guatemalan prosecutors have indeed brought criminal charges against many of those involved in intercountry adoption…  However, those prosecutions are complicated for the same reason that international adoption from Guatemala was: that country's criminal justice system has a reputation as being riddled with corruption.
Reforming international adoption takes time in countries where officials are themselves implicated in or tied to related criminal activity. The United States cannot force a sovereign country to reform its official practices… In such cases, officials may feel that their least bad option is to save thousands of families from adoption abuses by temporarily closing that country to international adoption altogether until official systems are fully reformed."
Shutting down adoptions from Guatemala may have been the "least bad option." However, for children growing up in Guatemalan orphanages, that may not be the same as "good."
Read the entire exchange between the JCICS and E.J. Graff here.
Tags: closing adoption from Guatemala, E.J. Graff, Guatemala adoption, JCICS, Schuster Institute for Investigative Journalism