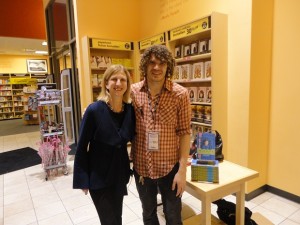 People in Boston read a lot. And they don't let a little thing like cold weather slow them down. I say this as a Californian who reads less than she'd like to, and who also believes that 50 degrees is frigid.
What a great time I had discussing Mamalita at Borders in Boston last Sunday. The evening began well when my sister Deanna found a parking spot at the curb in front of the store–her parking karma is amazing–and continued when Borders manager John Gunderson greeted me with a smile and said he was also from Northern California. He laughed when he saw the size of my parka–I wore two, actually–but told me he understood.
My friends came out to say hello. From my museum days in San Diego and Los Angeles, Diana Gaston and Ulrika Brand, now transplanted to New England.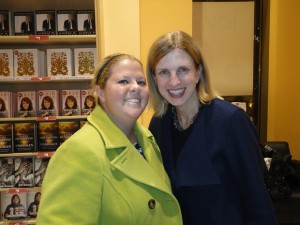 From my days in New Jersey, Megan, a former student at my mother's dance studio. (Megan's mom, Mary, also studied tap with my mom; Mary's group called themselves "BOTS" for Benevolent Order of Tap Stars.)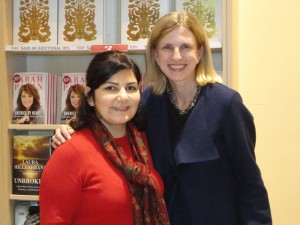 My friend, Sena, the sister of our former au pair, Nur, came too. Not to mention colleagues of my husband, Tim; my fellow writer and fan of Antigua, Guatemala, Christina Zarobe; and some wonderful adoptive moms whom I met for the first time. We shared our views on adoption, parenting, and Guatemala. I always learn by listening to others.
Thank you to John Gunderson, Borders Books, and everyone who braved the elements to share the experience.
I've added two more venues to my reading tour: the Belvedere-Tiburon Library and the Redwood City Public Library, both in California.
Tuesday, January 25, 2011 at 7:30 p.m.
Belvedere-Tiburon Library
1501 Tiburon Blvd.
Tiburon, CA 94920
415-789-2665
Saturday, February 5, 2011 at 2 p.m.
Redwood City Public Library
Downtown Library Fireplace Room
1044 Middlefield Road
Redwood City, CA 94063
650-780-7018
For other Mamalita Book Tour readings and dates, click on the EVENTS tab. Hope to see you soon!