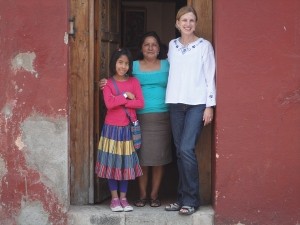 Today is our last day in Antigua. Tomorrow we go to the capital and fly home to California. Entonces, I have time only to post a few photos. Above, the front door of the casita where Olivia and I lived in 2003. The lovely woman with us is our dear friend Paola, known to readers of Mamalita: An Adoption Memoir by her real name. (One of the few names I didn't change.) The home is owned and rented by Elizabeth Bell, founder of Antigua Tours and author of Antigua Guatemala: The City and Its Heritage, among other titles.
Below is the pool at Hotel Antigua, early this morning, and the wonderful new play structure, perhaps the grandest in all of Antigua.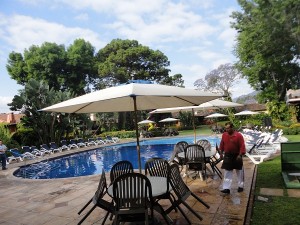 The last photo I'm including for anyone who visited Antigua with their children in years past. Remember these original swings? Happily, they remain.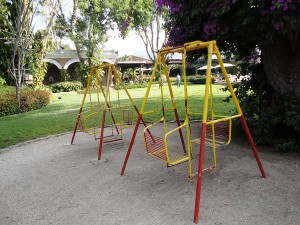 My sister and daughter are waiting. Time to hit the calle. xo