I've been trying to find out how many families of the original Guatemala 900 remain waiting, eight years later. If you're reading this, you know that  adoptions between the US and Guatemala ended in December 2007, with hundreds of cases stalled in the pipeline. One by one, the cases trickled out, until, to my knowledge, only a small group remains.
Each of those cases represents a child, and a family waiting for that child. And eight years of days, equaling 2,920 days.
My hope as a mother and as a writer is that someday one of those children grows up to write the story of what that experience feels like. How it feels to visit in a hotel with American parents and then be returned to the orphanage, or to appear in court and listen to adults discuss reasons why you can't or won't be reunited with your biological family, while knowing you won't be allowed to leave with your American parents, either.
Eight years is a long time in anyone's life. The photos below show my children in 2007, and in December 2015, eight years later.
To the remaining members of the Guatemala 900: You are amazing. ~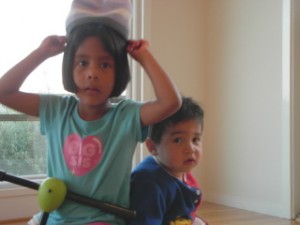 Tags: adoption from Guatemala, closing adoption from Guatemala, Guatemala 900, intercountry adoption, international adoption