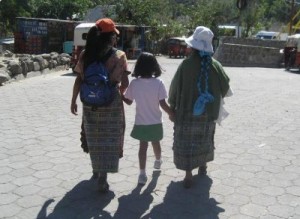 I'm thrilled that my essay is included in the sixth annual "30 Adoption Portraits in 30 Days," a November series that features posts by people who are adopted, birth parents, adoptive parents, waiting adoptive parents, and foster parents-turned-adoptive parents.
My first sentence: "The Guatemalan searcher I hired to find my daughter's birth mother, Ana, told us to meet in Panajachel, the town guidebooks refer to as Gringotenango. 'In the village where Ana lives, San Luis, they don't see a lot of white people,' the searcher explained, referring to me, the white adoptive mother. 'Better to meet someplace else.'"
Thank you for reading!